How do I see the characters of
The Clubhouse
?
I do have my own imagination of them, but I can't really tie a specific actor or actress to them because they are unique in my head. No one actually comes close to how they look... however, if The Clubhouse was a drama, I definitely have some preferences.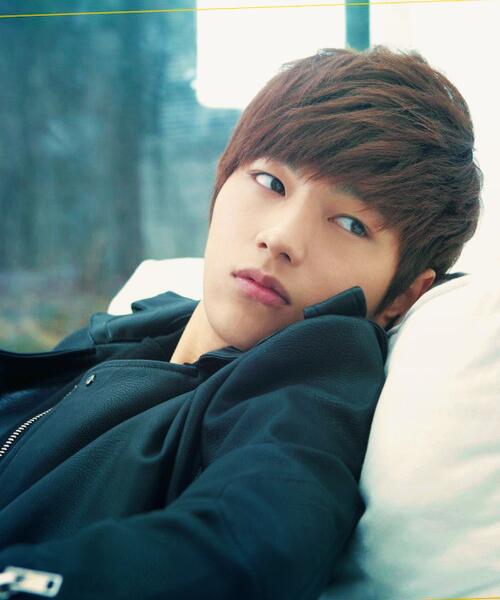 If The Clubhouse was a
Korean drama,
the cast would be:
Zach: Choi Jin Hyuk (because he's my favourite actor, duh.)
Jodie: Kim So Eun
Guinevere: Cha Ye Ryun
Matthias: Choi Woo Shik/ Jung Yong Hwa
Richard: Kim Myung Soo
(KMS picture on left; I saw him in She's So Lovable, and he grew on me.)
*I know, the age and age gaps don't match. It's all about the chemistry anyway, right? Haha!
If The Clubhouse was a
Hong Kong drama
, the cast would be:
Zach: Raymond Lam (because he's my favourite actor too.)
Jodie: Linda Chung
Guinevere: Tavia Yeung
(Picture on right; she was brutal in Beyond The Realm of Conscience.)
Matthias: Sammul Chan/ Ron Ng
Richard: Bosco Wong/ Him Law
*I chose an older cast because I prefer this generation of actors. The age gaps obviously don't match, but who cares. I'll make sure their age will never be mentioned in the drama ;)
If The Clubhouse was a
British-American drama
, the cast would be:
Zach: Darren Criss
(Picture on left; come on, he has been hot since A Very Potter Musical.)
Jodie: Jessica Brown Findlay
Guinevere: Natalie Dormer
Matthias: Logan Lerman/ Skandar Keynes
Richard: Thomas Brodie-Sangster
*Why British-American? Because it's harder to split them into two. Age and age gaps don't match either, but I do justice with a younger cast.
It seems I tend to have double options for Matthias and Richard. Hmmm...
Anyway, I would actually prefer a more racially diverse cast. After all, Skypeak Clubhouse is a retreat to the world's cream of the crop. But, that would be a tricky task and I'm just too lazy to do it in such a random blog post.
In all honestly, if ever The Clubhouse appears on TV screens, it would most probably be in Korean. It seems the most appropriate anyway, even though I think my choice of actors might end up being changed. EXCEPT for Choi Jin Hyuk though, he has to be in it :) He has to be.